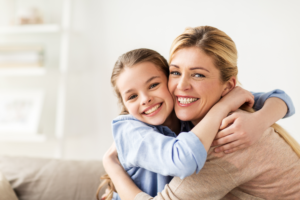 If you or a family member needs urgent or emergency dental attention, our dentists can help. We understand that no one should need to deal with excruciating pain or other issues that come with dental emergencies. We will work with you to meet with Dr. Lara Perry or Dr. Quintanilla as quickly as possible to restore your smile's health. Please contact Bella Vista Dental today for more information about our dental emergency care in Seguin, Texas, and schedule emergency treatment.
Many different things can be considered a dental emergency. Anything from biting your tongue, tearing tissue in your mouth, or excessive bleeding can become an emergency if not taken care of properly. We have listed the three most common dental emergencies that should not be dealt with lightly. If you experience any of these emergencies, do not hesitate to call us. 
If you are experiencing a life-threatening emergency, call 911 immediately. 
A knocked-out tooth is the first and most common dental emergency that occurs. A knocked-out tooth can happen at any moment, but it is most common when not protecting your teeth in physical activities. When you knock out a tooth, try to salvage the tooth and keep it moist by putting it in salt water or milk. There is a possibility that we can restore your natural tooth if you are into our office to see us quickly enough. If there is any bleeding, try to stop it by biting down on a towel or handkerchief. You can take any over-the-counter medications necessary to help relieve pain. 

A broken or chipped tooth is not as common, but it is the most painful emergency. When you break a tooth, you break apart all of the blood vessels and nerves in the pulp of your tooth. The break creates intense pain. If the break produces a point in your tooth, put a piece of wax or sugar-free gum over the point to stop it from tearing other tissue in your mouth. Again, you can take any pain medications necessary. The sooner we can get you into our office, the sooner we can stop any bleeding, pain and get you started on a tooth restoration. 

The third most common and intense dental emergency is an abscessed tooth. An abscessed tooth is a tooth infection that we can professionally diagnose and treat. However, there are several signs that you can look for if you think you have an abscess. If you feel your gums are irritated, swollen, or discolored, or if you have a severe toothache or pus surrounding the tooth socket, there is a good chance that you have an abscessed tooth. If you experience any of these symptoms, please don't hesitate to reach out to us. We will have you in our office right away!