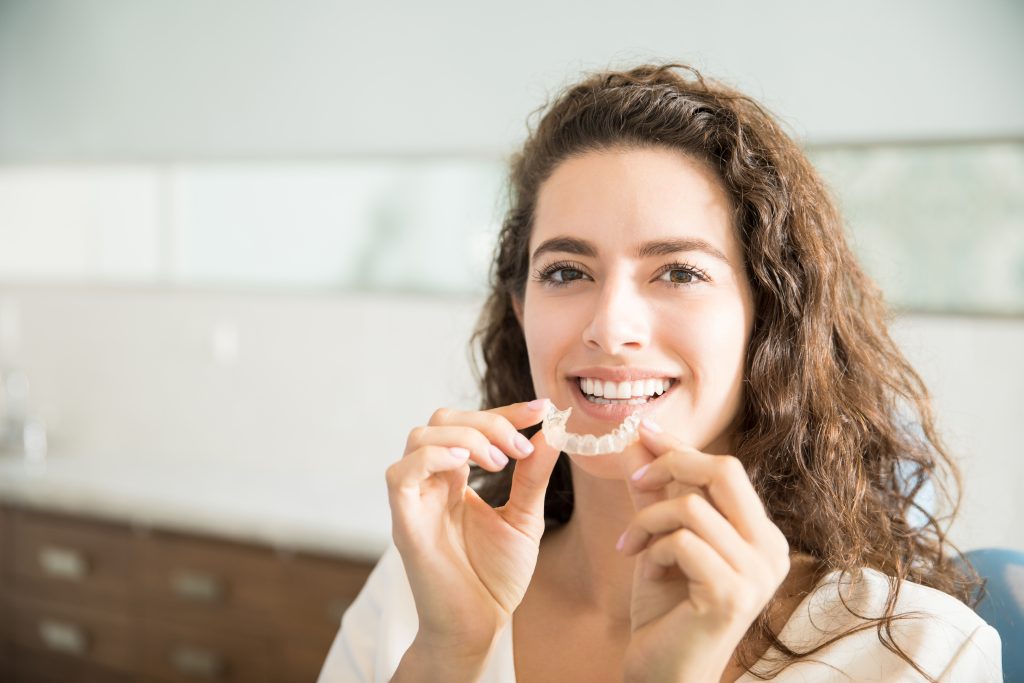 At Bella Vista Dental, we care about each patient individually because we understand that each smile deserves individualized consideration. We pride ourselves on creating custom plans to suit each patient's needs. That's why we offer various dental services to meet your specific needs. From cosmetic dentistry teeth whitening to orthodontics Invisalign treatment, we have the experience and expertise to help you achieve the beautiful smile you deserve in Seguin, Texas.
Schedule a consultation today and see how Bella Vista Dental can help you achieve your perfect smile!
Orthodontic Services at Bella Vista Dental
At Bella Vista Dental, orthodontic services are offered as a way of helping our patients achieve the perfect smile. Orthodontic treatments can help you straighten crooked teeth and create a more uniform appearance that will give you a beautiful, confident smile.
Benefits of Orthodontic Treatment
Orthodontic treatment is incredibly beneficial to your dental health, as well as to your overall wellness. Carefully guided by our skilled specialists using orthodontic appliances and techniques, you can expect improved function, aesthetics, comfort, and sometimes even relief from pain with continued use. Beyond the obvious cosmetic benefits of straight teeth, a properly aligned bite positively influences chewing abilities and makes everyday tasks significantly easier. Orthodontics in Seguin can even reduce long-term wear on teeth from improper grinding, which helps maintain their original strength. All of these together create the perfect foundation for a healthier mouth, so don't wait to consider this vital treatment in taking charge of your oral health!
Types of Orthodontic Treatments Offered
Orthodontic treatment options vary, but we strive to provide the best possible solutions for our patient's needs. Invisalign and ClearCorrect are two treatments we offer that provides a more discreet way to straighten your teeth. Invisalign uses removable aligners that fit snugly over the teeth, so no one will even notice you've begun an orthodontic treatment! ClearCorrect is a similar yet equally effective treatment that utilizes comfortable, clear aligners over your teeth to move them into their ideal positions. ClearCorrect aligners are constructed of a less durable material that may be more comfortable than Invisalign but might take longer to straighten your teeth. In either case, you'll enjoy life without worrying about metal braces or wires catching on your lips and cheeks.
If you've been considering clear aligner treatment, it takes a few steps, and you'll be on your way to having a fantastic smile. After an initial consultation with Dr. Lara Perry or Dr. Quintanilla to determine if clear aligner treatment is proper for you, impressions are taken and sent to the laboratory to construct your personalized clear aligners. These aligners will gradually move and precisely line up your teeth throughout treatment. Afterward, our team will make regular adjustments to ensure that teeth continue moving properly into their desired position.
Invisalign treatment may last anywhere from 6 to 18 months, depending on your unique needs and goals. And ClearCorrect treatment may last from 12 to 24 months, depending on your specific orthodontic needs. We always take the time to listen to our patients and understand the desired outcome before beginning any orthodontic treatment plan. To ensure that your teeth move into the desired position, you should wear the aligners for at least 22 hours a day so that the pressure continues to move them into alignment gently. With regular check-ins and progress evaluations by our experienced professionals, we'll be able to work together to get you back flashing a beautiful smile in no time! And trust us when we say it's worth the wait – there's nothing quite like finally achieving that perfect smile after treatment!
Orthodontics in Seguin, Texas
At Bella Vista Dental, you can rest assured that you're in good hands. Our experienced professionals will work with you to ensure you receive the best possible care. And we accept many major insurance plans, so you can get the dental care you need without breaking the bank.
Maintaining a healthy and beautiful smile has never been easier! Talk to us today about how Invisalign and ClearCorrect can help you get a perfect smile in no time!